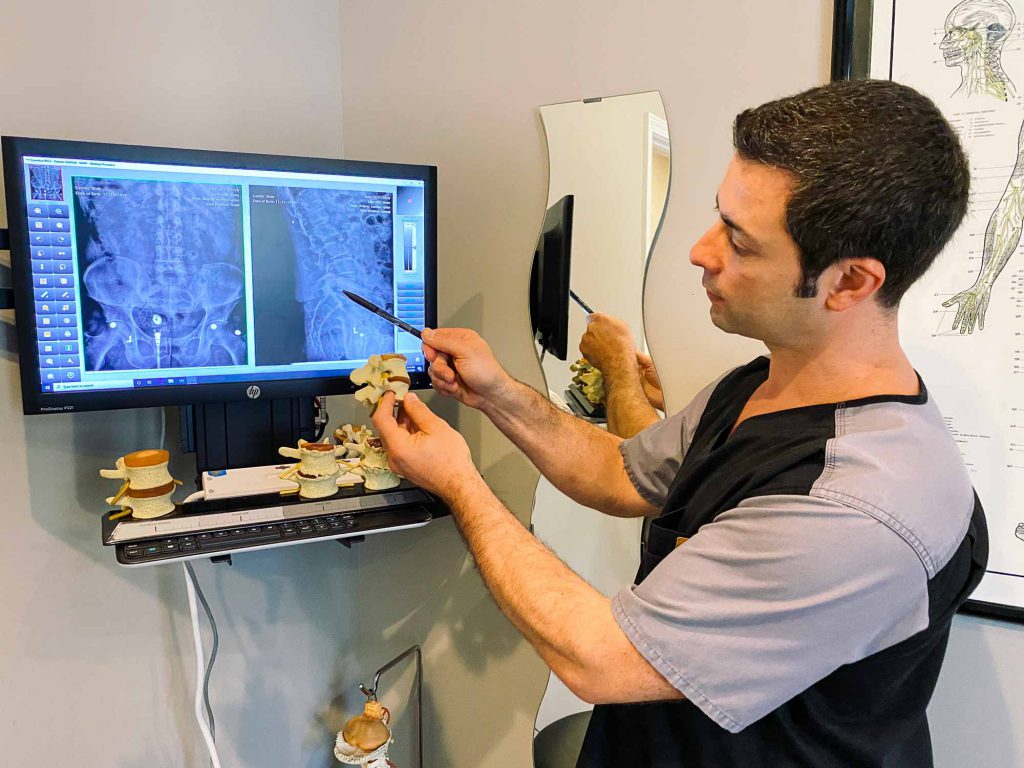 Atlanta Total Wellness Manages Back and Neck Pain
For back or neck pain, consult a Dr. Dmitry Sereda for treatment and management.  Chiropractors work in synch with other professionals to relieve pain. Much of their work involves manipulating the spine and soft tissues of the back and neck. The goal of such manipulation is to relieve pain and to improve the overall function of the body. Most chiropractic patients initially seek out treatment because of some type of pain. Typically, the pain is in the back or neck. Chiropractic adjustments are helpful for relieving many different types of pain. Chiropractic care deals with the diagnosis, treatment and prevention of mechanical disorders of the musculoskeletal system, including the neck, thorax, and the lumbar spine. Treatment involves manual therapy, manipulation and adjustment of the spine, joints, and myofascial releases of the soft tissues.  Acute lower back pain, for instance, commonly occurs from some kind of sudden event like moving a heavy object.  Chronic back pain is longer-lasting and more serious. Continual chiropractic adjustments can also help relieve this type of pain.
Neck pain, caused by various factors, can be treated with chiropractic manipulations. Those who suffer from headaches also may find relief by receiving chiropractic adjustments. When the spine is misaligned, headaches can result. Even those who experience pain from fibromyalgia or osteoarthritis can benefit from chiropractic care.
Atlanta Total Wellness often work in tandem with our own massage therapists and other healthcare providers. Often, the combination of chiropractic manipulation and adjustments with massage is very effective in managing pain. The spinal adjustments and pressure on tissues together relieve pain in the lower back, neck, and even that associated with headaches and certain disorders. To treat and manage various types of pain, chiropractic care is a viable, popular option. Depending on the type and severity of the pain we also offer Laser therapy that is very effective is relieving or even eliminating the pain.
Atlanta Total Wellness are healthcare professionals that provide pain management and treatment through a multi-dimensional approach. Through this multi-dimensional approach, Dr. Sereda's goal is to not only relieve your pain but correct the issues causing the pain. At Atlanta Total Wellness, we want you to be pain free and as healthy as you can possibly be. Dr. Sereda will diagnose and develop a comprehensive plan that is individually tailored to suit your needs, to treat your pain and get you back to a healthier you.