BENEFITS OF MASSAGE THERAPY
The benefits of massage therapy are well known and well documented. Throughout the years, massage therapy has been known to fight a large number of conditions. Some of the benefits of this therapy include, relief from joint and muscle pain, increased blood circulation as well as stress and depression reduction. Massage Therapy has also been known to detoxify the body and remove waste and toxins from the body. Chiropractic massage is an excellent method for improving overall health and musculoskeletal efficiency. Massage has a number of beneficial effects on the body and the mind. Some of these include removal of toxins that can build up in the muscles of the body, increased circulation, and increased flexibility in not only the muscles, but also the connective tissue within the body. The overall results of massage therapy are the ability to bring the body to its natural state with increased healing capabilities.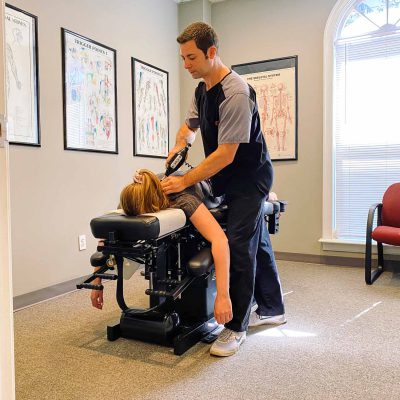 Massage also can help with muscle spasms as well as soft tissue injuries.  Increasing the movement and reducing the overall recovery time by helping the body in the healing process. In addition, consistent massage has been known to increase balance.
Chiropractic Massage has proven to assist in the healing of a large number of conditions including back pain, surgery recovery, eating and sleep disorders as well as high blood pressure and diabetes among others.
For preventative health:
Consistent manual massage at least once per month has a host of preventative benefits. To prevent the body and mind from disease, we must take a comprehensive approach that includes nutrition, massage therapy, exercise and overall chiropractic care. In keeping with this mentality and regimen, you will have a significantly higher chance of relieving stress and minimizing pain and injury. In addition, the ability for you to fend off disease will be increased as your body will be in top form!
Recommended for:
Chiropractic Massage Therapy is recommended for a number of conditions and illnesses. Some of the conditions it is recommended for include: arthritis, tmj, immune system issues, muscle spasms, insomnia, fibromyalgia and many others. It remains an excellent way to help the body heal itself and rid itself of any potential toxins that build up in the system.
Types of Massage Therapy that we offer:
Deep Tissue—Deep tissue massage is similar to Swedish massage, but the deeper pressure is beneficial in releasing chronic muscle tension. The focus is on the deepest layers of muscle tissue, tendons and fascia (the protective layer surrounding muscles, bones and joints).
Neuromuscular — Neuromuscular massage differs from regular, relaxation massage because it not only deals with the muscles, ligaments, and soft tissues of the body, but also with the nervous system. it is oftenvery detailed massage of muscles, tendons, ligaments, connective tissue, etc. Precise massage therapy releases problem areas that are missed by general(relaxation) massage.
Rehabilitative Massage – Rehabilitative massage is designed to support healing of injuries and restoring full range of motion. Active Release, Myofascial Release, and Neuromuscular Therapy are examples of rehabilitative massage techniques that locate the source of spasms and tension. The therapist focuses on these muscles to restore them to their natural state.
Sports Massage — Sports massage works on the connective tissue and deep muscle structures. The massage is applied using hard and deep strokes, combined with finger pressure. Sports massage is specifically designed to increase flexibility and prevent injuries. It is specifically designed for the types of injuries obtained during athletic activity.
Swedish massage — Swedish massage increases blood circulation to more than 4 times its normal rate. The massage releases the stagnant toxins stored in the muscle fibers. The result is fresh oxygenated blood flow into the muscles, that boosts energy levels.
Shiatsu — Shiatsu massage consists finger, palm pressure, stretches and other techniques. The massage uses pressure applied with only the fingers, palms and especially the thumbs on points that have been related to the central and autonomic nervous systems. This Japanese equivalent of the Chinese method of acupressure comes from the Japanese words "shi" and "atsu," meaning "finger pressure."
Relaxation Massage– The goal of a relaxation massage to is relax you. This type of massage is gentle and less intense that some of the other styles. The therapist gently works the upper layers of the muscle tissue to increase relaxation. Relaxation massage is a total experience as it is preformed in a dim setting, with candles and sometimes with scented oils.
Rolfing – Rolfing works to realign the physical body by systematically educating the soft tissue, i.e. muscles, tendons, ligaments, with subtle movements and hands on manipulation to bring the body to its original state of comfort and support. Rolfing approaches your body as a whole, working layer by layer to relieve it from a variety of discomforts and chronic pains caused by accidents, athletic strain or repetitive stresses.